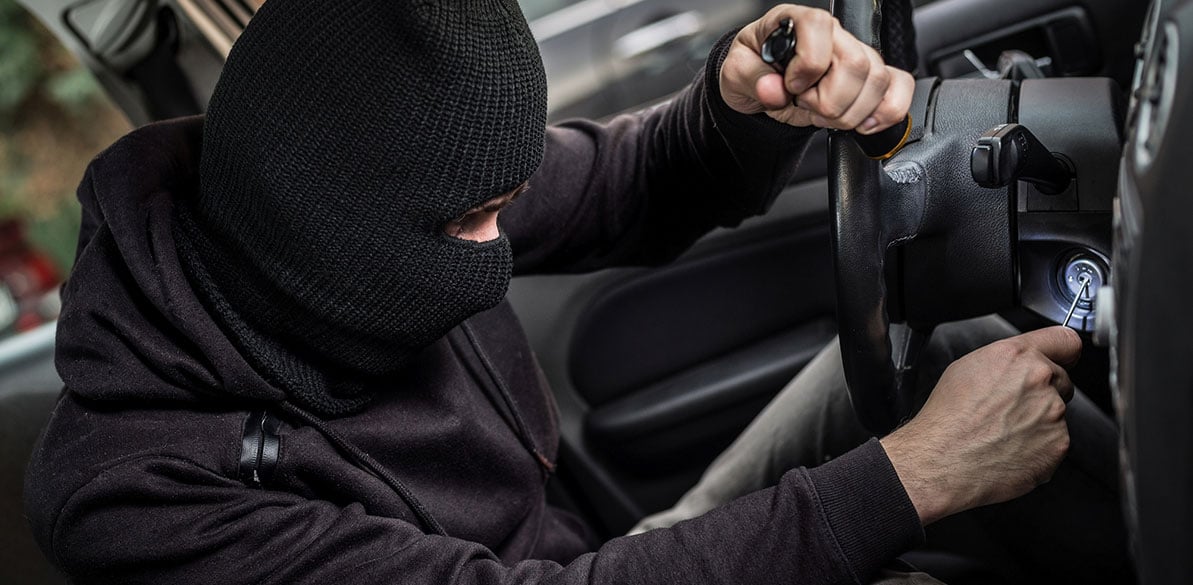 These are trying times. Everything is more expensive. Gasoline, electronics, metals, items all cost more than even a year ago. Automobile dealers know this more than anyone. The prices of cars and trucks are rising, and that holds true for the individual parts that comprise the whole.
That makes car dealerships prime targets for thieves who are looking to break into lots after hours, to steal as many parts as possible, and escape with the goods — and expensive goods at that.
The Numbers Tell the Story
Dealership vehicles and auto parts theft are increasing, principally because thieves can sneak onto your premises, steal them right off your vehicles, and resell them for a hefty price.
The 2020 statistics are staggering:
The number of vehicles stolen nationwide was up 11.8 percent over 2019, totaling 724,872 thefts.
That same year vehicles were stolen at a rate of 246.0 per 100,000 people — the highest rate since 2009, when the rate was 259.2.
The 246 per 100,000 people vehicle theft rate in 2020 rose from 220.8 in 2019.


Cameras Alone Aren't Enough
Tired of falling victim to such theft, automobile dealers think they're doing the right thing by installing expensive traditional camera systems that they believe will protect their inventory.
However, most of these cameras just record suspicious activity – but don't stop it! Plus, coverage isn't always ideal as secondary storage lots often aren't covered or, if there's no electric power to the lot, cameras can't function.
Many auto dealership owners further opt for on-site security guards. While the physical presence of a guard can be a step in the right direction, the costs can really add up. An on-site guard can cost a dealership anywhere from $15,000 to $20,000 or more per month.
Further, there's no guarantee that on-site guards are always on patrol or show up to the dealership site at all. Oftentimes guards will spend a good portion of their shift sitting in their car, particularly during cold or inclement weather. That leaves your dealership exposed to theft, while you're losing money.


Titan's Virtual Guard:
The
Smart Video
Surveillance Solution For Less
Fortunately, there is a smart solution for automobile dealers to ensure their vital inventory is protected and safe from intruders. Titan's Virtual Guard with Video Monitoring is the ideal mobile surveillance system that's a combination of state-of-the-art technology and human observation; it's tailor-made for large outdoor areas that need constant security.
The virtual guard unit can be mounted to a pole or a building where protection is needed. Our portable, solar-powered option can be placed anywhere on the premises, with no need for electricity or cabling. Either method can be rapidly deployed, typically installed with a week!
With Virtual Guard, a security professional is always watching and can alert a security officer or authorities at a moment's notice. Plus, virtual guards reduce the cost of on-site manned security by as much as 75 percent!


On
Guards: Titan's Are Trained, True Professionals
Our On Guards are highly trained experts in detecting intrusion into an auto dealership lot, and in reacting swiftly to any activity. Titan prides itself on deploying exemplary technology to remotely monitor every dealership location. We also employ a range of deterrence methods, from voice downs, lights and alarms to prevent crime before it takes place.
And should a perpetrator gain unlawful entry onto the property, alerted at once. It's the state-of-the-art way to keep eyes and ears on your auto dealership after hours.


More Surveillance
for Less Money
Automobile dealers concerned about security costs can rest assured Titan's Virtual Guard with Video Monitoring is not only an efficient way to keep eyes on your property after hours; it saves thousands a year over having to hire expensive on-site security personnel.
Employing uniformed officers to patrol your dealership after hours and on holidays can cost thousands every month.
Titan's combination Virtual Guard with Video Monitoring provides seamless surveillance by combining technology with remote monitoring. It's a total win for your business, keeping your premises safe from intrusion and potentially costly vandalism and theft.
Titan's Virtual Guard and Video Monitoring are the answer to preventing intrusion, while saving you thousands. Titan has your back!


For more information and to find out how Titan can protect your auto dealership's valuable assets with cutting-edge technology and trained professional monitors, contact Titan today!